Learn about the advantages of doing business in downtown Fond du Lac.
Learn how you can support the downtown financially.
Learn about the advantages of doing business in downtown Fond du Lac.
Downtown businesses dedicated to making your day perfect!
Buy and shop at any participating downtown business.
Saturday, September 9, 2017
Presented by
---
Enjoy a celebration that includes music & activities for all ages.
Fondue
Cheese and chocolate fondue is prepared by the Moraine Park Technical College Culinary Arts program. The Culinary Arts program offers students many opportunities to enter and advance in the hospitality industry. Students receive hands-on, practical experience in all aspects of food preparation and production.
Every year, between 70-90 pounds of cheese is melted into a delicious fondue recipe which also features several other ingredients like apple cider. Over 200 loaves of Artisan bread are baked by Tom Endejan and 3,000 portions of cheese and chocolate fondue are sold in one day!
Be sure to make at least one, if not many, stops at the fondue tent on Forest Avenue!
---
3 Stages of Live Music
North Stage - media sponsor
South Stage - media sponsor
Fondue Fest Finale - 5 p.m. - 8 p.m. sponsored by
Is there a band you would like to see at Fondue Fest? Let us know! We're always looking for new acts to play on one of the various stages. Email us at info@downtownfdl.com or call us at 920.322.2006.
---
Kids Zone (open 9-2)
Presented by
The Kids Zone serves up family fun, where kids and families enjoyed food, games and more. Located down Sheboygan Street and in the US Bank Parking Lot, it will be packed with fun!
Activities include:
Radar Throw
Sean Boogie Dance Studio
Sunshine the Clown
Bounce Houses with Giant Slides

Rock Climbing Wall

Petting Zoo
Fire Truck
Pony Rides
Mascots (great photo opportunity for your child!)
---
Big Brothers Big Sisters of Fond du Lac County presents the
BIG Splash & Dash - 5K
8:00 a.m. Registration in Veteran's Park;
9:00 a.m. Fun Run;
9:15 a.m. Fun Walk
Click here to get full details and register online!
Participants in the Big Splash and Dash 5K will be splashed with water balloons, by some of the "Big and Little" matches in the program, that will be scattered throughout the race! (Participants may opt-out of being splashed.) The race begins and ends at Veterans Park. Come splash, dash, and have a blast!
---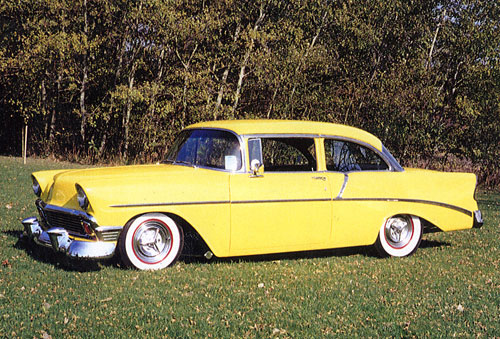 Classic Car Show
Sheboygan Street will be feature more than 20 classic cars courtesy of Classics Plus Ltd.
---
Volunteer Info
Volunteers are needed to help out at the festival. We are looking for help in areas such as:
"Floater" – (Shifts available all day) walk around the festival and note areas that need to be addressed. i.e. Vendor is aggressive, trash is too full, litter in street, etc. Floaters will also probably receive random questions from attendees, so good to be an extrovert!
"Barricade mover" – (Shift from 4:30-6:30) move barricades aside for vendors as they exit and then return them to their position to avoid any public vehicles accessing the festival area before the vendors are torn down.
"Information Booth" – (Afternoon shift available) Provide information at the Information Booth, check IDs and give wristbands, give relief to the one staff person that sits there ALL day :)
"Sumo Suit Attendant" – (Shifts available all day) Must be over 18. Ensure Sumo Suit participants are following rules and that in general the suits are being used safely.
"Candid Photographer" – (lowest priority and can be done with any other jobs) take pictures and post them to social media using event hastags #fonduefest2016 and #downtownfdl
If you are interested in becoming a volunteer at the Fondue Fest, please contact the DFP at 920-322-2006 or info@downtownfdl.com.